Data Maps can be found in the  Space & Time Modal.
With Data Maps you can enter a real world location and manage the layers of data that correspond to it. The data you pick will be shown on your map with the ability to toggle layers on and off.
Data maps also has a variety of map types to choose from: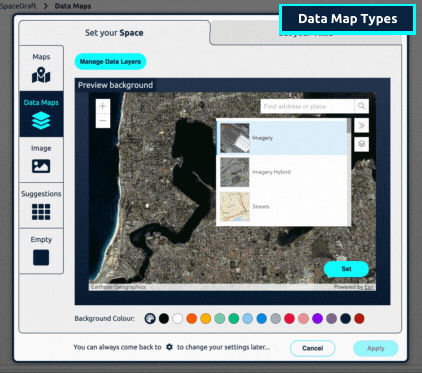 To use data maps:
Open the Space & Time settings
Select Data Maps
Enter an address or location in the search field
Layer data by clicking the Manage Data Layers button
Hit Set to confirm your data map selection
Click the Apply button to save your settings.