When many film students start out, the first thing they want to do is pick up the camera and start shooting.
Often teachers have to step in and remind them of the importance of pre-production, which can feel a little like pouring a bucket of cold water over students' enthusiasm. Storyboards, shot lists, location scouting and the like might be necessary, but can feel tiresome to sit down and plan – particularly for younger students at the secondary level.
Nicole Spanbroek, who teaches film and media at Western Australia's Scotch College, is one of a growing group of educators who is swapping paper planning for SpaceDraft – an Australian multimedia, cloud-based visual planning platform – arguing it better engages students.
A professional tool, SpaceDraft allows students to visually storyboard, block scenes and camera movements, map lighting and plan locations. Each plan can be shared, allowing real-time collaboration. Alongside students can insert text, sound, graphics and images as references.
Spanbroek says the appeal of SpaceDraft is in that it 'gamifies' pre-production for students; it's interactive and offers an instant visual of what their projects will look like. It's also fast and can be as simple as "dropping a pin and moving it from point A to point B, then playing it back and seeing it move".
"It's like making a film before they make a film," she says.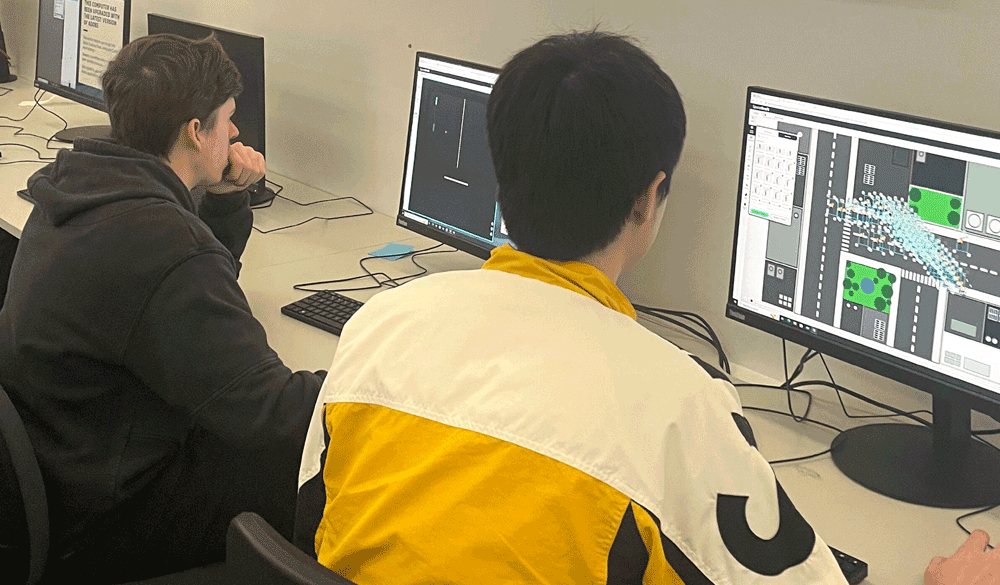 Spanbroek has predominantly used SpaceDraft with her students for storyboarding and shot lists, but has recently also started using it with year 9 students to plan podcast scripts. She sees further potential to use it in animation.
One of the biggest wins has been that SpaceDraft has facilitated location scouting from the classroom within Google Maps.
"Students want to make films out and about, but to go location scouting, they can't leave school. They have to do it in their own time, and a lot of them, they can't drive.
"[Using SpaceDraft] we could help them find locations around the city and talk through how to get there, how to film on location and what permissions they need in a specified way."
A pathway to professional practice
SpaceDraft is also being used at the tertiary level, with recent WA Screen Academy graduate, cinematographer Ari Gillespie, using it to help create his final film.
Gillespie says that as SpaceDraft is collaboration-focused – keeping storyboards, lighting floorplans, shotlists and reference sheets all within the one program – it saves headaches when it comes to keeping teams organised and on the same page creatively.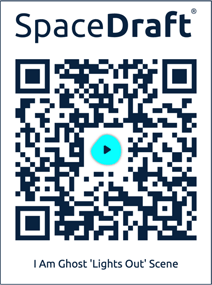 "This was one of the main issues I ran into working with any cinematography programs previously; I had a different app or program for every type of plan I needed to create during pre-production, and each had their own formats and ways of sharing. SpaceDraft circumnavigates that hassle and speeds up the process ten-fold," he says.
"This streamlined process helped me a lot creating my final film at WA Screen Academy. I was able to create all the plans and notes I needed within SpaceDraft, then I could easily collate, organise, and share specific documents I wanted my departments to see and reference throughout the project. Having this form of communication you can trust and rely on is invaluable on a fast-paced set."
Asked if he will continue to use the SpaceDraft in his professional practice, Gillespie says: "without a doubt".
"I'll definitely be using it for my projects going into the future and sharing it with other filmmakers," he says. "I can really see it growing to become a standard in Australia and beyond."
Aiding different learning styles
Another educator using SpaceDraft is Matthew Hall, who teaches media ant Mandurah Catholic College and is ATOMWA's professional development officer.
His middle school students are currently using SpaceDraft to plan camera coverage for a zombie chase scene. Older students, in year 10, are also using it to plan and produce all production components of a multi-camera television show, including camera positions, talent movements, location of crew and timing for cuts.
"The story panel allows the student producers to communicate with the segment directors and vision switchers, where the real time collaboration allows all crew members to visually see the run sheet," Hall says.
Like Spanbroek, Hall says students are drawn to how SpaceDraft gamifies planning, and believes it is beneficial for students with different learning styles.
"I immediately noticed that neurodiverse students were engaged. The software allowed these students to visualise the big picture, see the intricate connections and understand the project as a system rather than as a conceptual idea," he says.
Spanbroek says SpaceDraft allows neurodiverse students to communicate in a different way and engage more deeply with a practical subject. Further, she believes as a hands-on tool, it's a great way to encourage students who may be disengaged in the classroom more generally.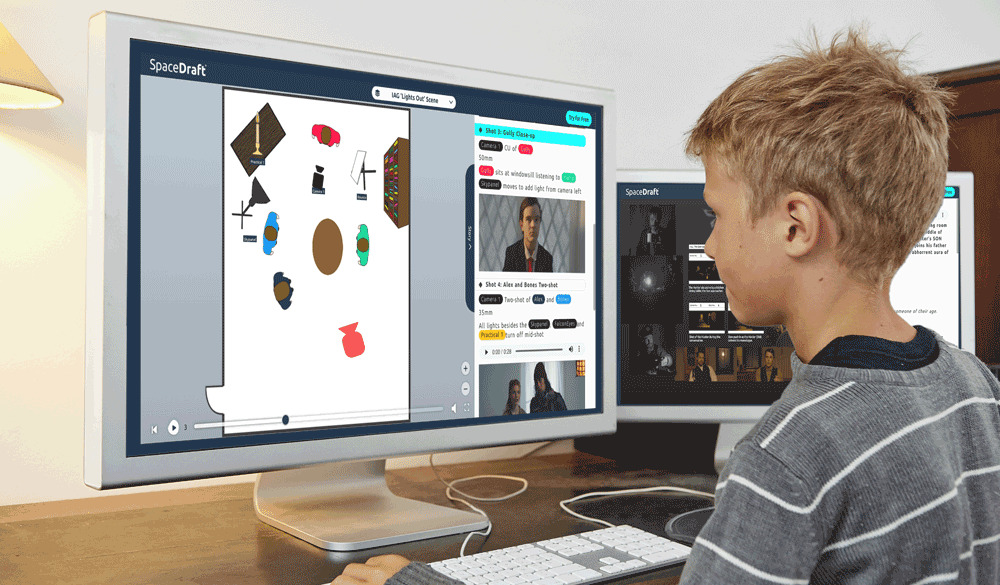 "We're at this really interesting point in education because out in the real world, we see the benefits of gaming, being online and digital citizens, etc. Whereas in the classroom, kids are told 'Put all of that away, that's not important', and the focus is the content.
"You can engage software like SpaceDraft to teach the content and for the kids to demonstrate their knowledge of the content. It's not just the traditional 'chalk and talk' or writing assessments – which are still important, don't get me wrong. But this way they're engaged from a very early point."