Skip to Content
Skip to Navigation
Film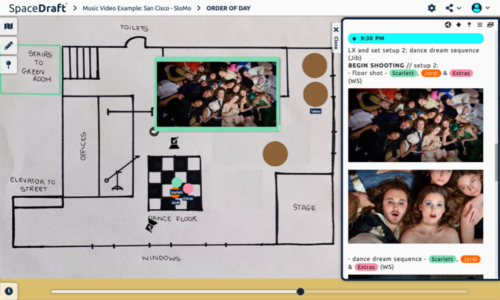 Film
What time is the recce tomorrow? Crew call is 4am. Where is John? Ask art department. Ask wardrobe. Where is the nurse? Video village. First team in. Who's got more sides?
SpaceDraft was invented for the whole cast and crew on any production no matter the budget.
SpaceDraft is a previz tool for the real world.
Copy that. See you on the back of the grips truck.
Your browser is outdated. For the full experience please update.