Skip to Content
Skip to Navigation
Sport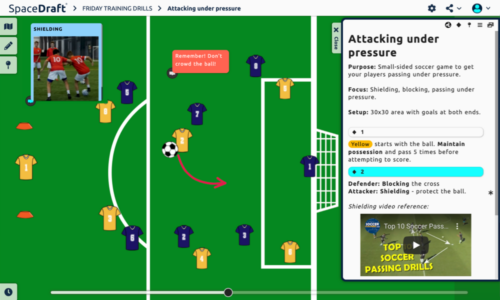 Sport
Do away with the whiteboard and use SpaceDraft to deliver exceptional planning and guidance for your team to help strategise and improve game day prep.
With SpaceDraft you will see an increase in player development, drill accuracy, and transfer of knowledge through event-based actions, to ensure complete clarity as you share the plan with your team.
Your browser is outdated. For the full experience please update.