SpaceDraft is reviewed weekly for bug fixes and improvements. Below are some of the exciting new features we have recently added!
Preview Toggle Mode
Jump between editing and preview mode to instantly check what you're sending.
How: From inside your project, simply toggle Preview on. This resets the zoom on the frame so that you see an accurate representation of how your project will appear to others who do not have editing permissions. When you are done, toggle Preview off, and you can get straight back to editing, or, if you are happy with how it looks, you're ready to share your SpaceDraft!
Perfect for: Previewing an invite as if you were saving a PDF.
Sharing is Caring. Save and Share Templates
If you have ever made a great SpaceDraft that you want others to be able to use, without unwanted changes being made to your original copy…Welcome to saving as Template.
You can access this feature from the 'Share' menu of your projects. From here, you can choose to send the project as a template via URL, Email, or QR code. You can even share your templates on social media! This means you can give your template to anyone – whether a colleague, classmate or friend – without ever having to worry about changes being made to your original project. The people you share with can now create their own projects with your template as a starting point, in a fraction of the time.
Perfect for: Annual event planning, teaching.
Print Your SpaceDraft
SpaceDraft is largely digital by nature, but sometimes it's great to have a paper copy of your plan as well as a digital version. Now you can have both, with SpaceDraft's 'Print' function, found under the 'Share' drop down menu. Clicking 'Print' opens a 'Print Preview' window in which your SpaceDraft is perfectly re-formatted as a PDF. This PDF shows your cover page and a QR code for the overall project, as well as individual QR codes and full scripts for each of your scenes.
This feature is available on both desktop and mobile, so you can now download or print a PDF of your SpaceDraft from anywhere!
Perfect for: Pitching for funding or uploading an assignment such as an interactive game design document.
Sharing Projects and Scenes
One of the most exciting changes made to SpaceDraft's sharing functionality is that you can now choose whether you share a whole project or just a scene, rather than only having the option to share a project. This means you can choose relevant information from your SpaceDraft to share with others, cutting out superfluous details and keeping communication efficient. You can also use the 'Starting At' drop down option when sharing to choose which scene people will see when they first open your SpaceDraft.
We have also improved email privacy when sharing SpaceDrafts. Now, when sharing to multiple recipients via the 'Email' method, their email addresses will be hidden in BCC.
Another helpful feature we've added is the 'Go Live' section in the 'Share' drop down menu that shows which actions will make your SpaceDraft live. These actions include: sending your SpaceDraft as a link, email or QR code, as well as creating an embedded link that you can copy and paste into your website's code.
Teams
In SpaceDraft, the Teams functionality lets you invite users into a team within your account (not available under the Free subscription). You can also create groups within teams to work on collaborative group projects. After recent updates, you can now view your teams and select a team to view/edit through the Team section on the left side panel of the dashboard.
Additionally, non-admin users can now also see the Team section in their dashboards and view team members. If you are an admin in any team/s, you will now be able to see a crown icon above the account type for the team/s in which you are an admin.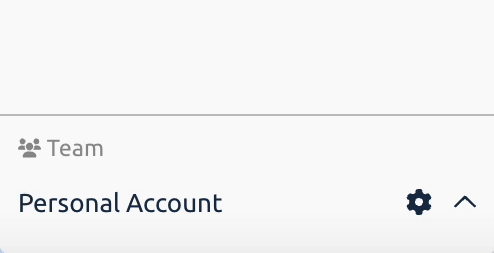 Free Account
If you have finished your free trial of SpaceDraft Pro or your subscription has lapsed, you can now continue to access SpaceDraft through our basic Free account, which is free forever! Downgrading to the Free account allows you to access your three most recent projects (to access older projects you will need to delete the newer projects). The Free accounts do not, however, have access to templates nor does it allow you to invite users to collaborate.
Save As a QR Code
Sharing your SpaceDrafts just got even easier. The new 'Create a QR Code' feature enables you to generate a unique QR code for your SpaceDrafts, with the option to generate a QR code for a whole project or a single scene. This feature can be found under the 'Share' menu. Once you have downloaded your QR code, people can scan your QR code with their smartphone or similar device to instantly view your SpaceDraft.
Select Multiple Pins
As your projects become more detailed, the number of pins involved is likely to increase. To handle multiple pins more efficiently, there is now a function called 'Multi Select' that allows you to select a group of pins to simultaneously perform the same action on. Multi Select enables you to add a path to create unified movement for the selected pins; as well as other helpful functions, such as duplicating, rotating, hiding, showing, or deleting all of the pins in the selection.
To use Multi Select, start by clicking on the first pin you would like to be in the selection group. The side menu will now show the 'Multi Select' button. Click this, and then click on the other pins you would like to include. Once selected, perform an action such as drawing a path, and all of the selected pins will be included in the action!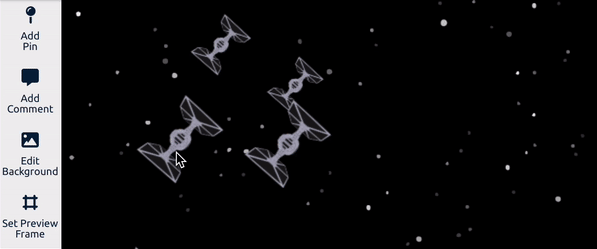 Editing Project Thumbnails
From your Dashboard, you can now update the title, thumbnail and description of your SpaceDraft projects. Not only does this keep your dashboard organised and easy to read, updating your project thumbnail also updates the image that people will receive when you text or email a link inviting them to view your project.
Making Pins Grow or Shrink
If you would like your pin to get larger or smaller throughout its path of movement, you can achieve this by resizing the pin at the end of its path.